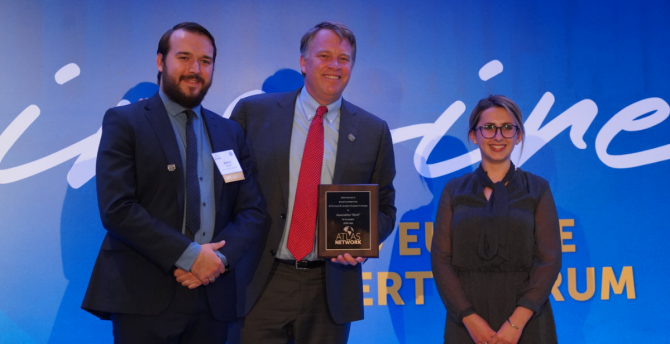 26 Jul 2019

ASSOCIATION MULTI WINS THE 2019 AWARD FOR STUDENT OUTREACH IN EUROPE

Association Multi (Multi) has been awarded the 2019 Award for Student Outreach in Europe for "Education for Students and Young Leaders," a lecture series on contemporary topics such as cryptocurrencies, behavioral economics, and marijuana legalization. As a result of Multi's work, classical liberal ideas have been growing in Bosnia and Herzegovina, while growing the network of like-minded individuals.

Multi's work has been engaging and diverse. Beginning with their non-formal education through their Catallaxy seminars, students are exposed to classical liberalism and the transformative power of the free market.

Moreover, Multi has proven effective at organizing travel groups to attend various liberty conferences around Europe. From LibertyCon in Belgrade, Serbia, to the Ayn Rand conference in Prague, Czech Republic, students from Bosnia and Herzegovina have been able to meet like-minded individuals and connect with young liberty advocates.

Multi estimates that over the course of 2018, over 1,500 individuals participated in the organization's events. In a ten-year span, Multi has hosted approximately 12,000 participants at their programs and events and donated about 1,000 classical liberal books to academicians, students, universities, libraries, and other organizations.

"Association Multi is highly optimistic about the future," stated Multi's director Admir Čavalić. "We believe in future generations that will pursue the ideas of liberty. That is why we work with young people, believing that once someone is exposed to the ideas of liberty, long-term change is guaranteed. We are pleased and happy to be awarded for our work."

However, the work is far from finished for Multi in Bosnia and Herzegovina. Moving forward, the organization aims to broaden its network and engage more young people. The 2019 Award for Student Outreach in Europe is just the beginning for an organization that has proven to be a valuable champion of individual liberty.